For a summary review you can go to
Goodreads
or
Amazon
.
You can buy his novella in paper back or for kindle on
Amazon US
or
Amazon UK
.
Click
HERE
to find out what is going to happen to reviews in the new year.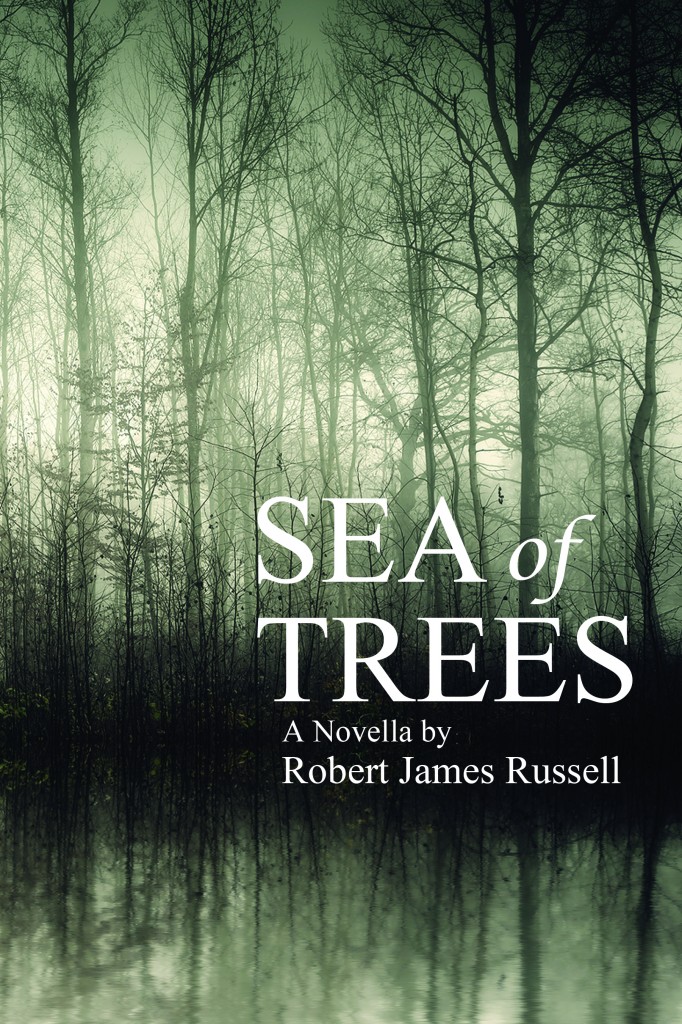 Title:
Sea of Trees
Author:
Robert James Russell
Released:
21st May 2012
Genre:
Suspense
My Rating:
★★★★★ (5 out of 5)
Description:
Swirling mystery permeates Sea of Trees as Bill, an American college student, and his Japanese girlfriend Junko traverse the Aokigahara Forest in Japan-infamous as one of the world's top suicide destinations-in search of evidence of Junko's sister Izumi who disappeared there a year previous. As the two follow clues and journey deeper into the woods amid the eerily quiet and hauntingly beautiful landscape-bypassing tokens and remains of the departed, suicide notes tacked to trees and shrines put up by forlorn loved ones-they'll depend on one another in ways they never had to before, testing the very fabric of their relationship. And, as daylight quickly escapes them and they find themselves lost in the dark veil of night, Bill discovers a truth Junko has hidden deep within her-a truth that will change them both forever.

My Review:
This is the first of my review requests that I am awarding five stars to. Simply put, this novella is hauntingly beautiful. The story behind the characters' motivations is bitter sweet. The events recounted within the pages are raw and emotional. Robert James Russell has done an exceptional job at bringing together harsh reality and well-crafted prose.
For those of you that don't know, the Sea Of Trees is a real place. It is a forest at in Japan called Aokigahara, and a well know suicide destination. I won't tell you anymore, you'll just have to Google it or something.
Junko, one of our protagonists, really succeeds in bringing the story to life. Her emotions, and her reactions to the environment, are so real that you feel a connection to her from early on. So much so that when her American boyfriend Bill annoys her, he annoys you too.
The ending was both climactic and tearful. I had an inkling as to what would happen but Russell managed to throw me off the scent until the very last second. This, ladies and gentlemen, is a hundred and five pages of pure brilliance.